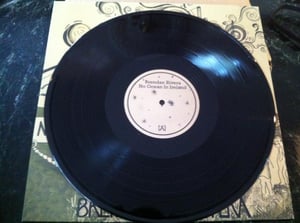 $

15.00 - On Sale
The third full length album from Brendan Rivera and the first to be pressed on vinyl!
Brendan Rivera was honored in 2008 with Looking Glass Wars and again in 2009 for Body of Land, as one of the artists featured on Absolutepunk.net's "Absolute 100" list of up and coming artists.
In 2011, Rivera entered the studio yet again with Producers Mike Kalajian and Gregory Dunn of Moving Mountains to record No Ocean in Ireland.
Tracklisting:
Side A:
Introduction
No Ocean in Ireland
Carved House
Centerfold
Side B:
Sail Away
Silvermoon
Kingdom
Sands of Ours
1st Pressing:
100 - "Beer" Colored vinyl
150 - Classic black
*Includes a download card for the full album and two bonus tracks!